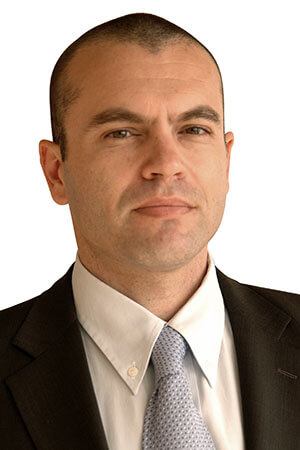 resume
An international expert on Psychological Warfare. Dr. Levyatan teaches information warfare and Digital Marketing at the Technion Israel institute of technology and consult the biggest firms in Israel on Digital Marketing. Since 2006 Dr. Levyatan gave more then 1,500 lectures as a keynote speaker, many of them in English. His Lectures combines jaw dropping facts from behind the scenes, and humoristic approach. Dr. Levyatan's lectures are in the fields of: Psychological Warfare in Business, Cyber War and Cyber Crime, Fake news, Our addiction to Social Media and Technology
Psychological Warfare in Business
The secret world of Hackers
Addicted to the network
Fake News
We live in a super fast digital era, hence, we have no option but to be precise and sharp. The aim of this lecture is to show how marketing in extreme conditions can be done. what are the rules of the new marketing world, can you hack inside your recipients minds? We'll analyse how the biggest brands in the world are doing this, and how to apply it ourselves.
How can hackers penetrate any organisation, regardless of the cyber defences? Learn the basic rules of social engineering and the connection between Psychology and technology. Where is the cyber market heading and what are the fundamental challenges of the cyber age?
Why do some people (the majority) find it impossible to resist the flashing gadgets and social networks? How do they utilise our weakness in order to keep us locked-in, and are we all going to miss these days. The future of social media will be much more addictive.
What is it exactly and why is it so dangers. What exactly happened in America during 2016 and what can we expect in the near future.
order lecture by -
Yaniv Levyatan Ph.D