resume
At the age of 13, Hagar Finer found a refuge from the home she grew up in when she started to actively practice Martial Arts. These trainings provided her with supporting and strengthening framework through which she developed perseverance, self-discipline and determination. Already at the age of 17, Finer won the Israeli Karate National Championship and a year later she passed the test to become a Karate Black Belt master. Finer made the change from Karate to classical Boxing at the age of 18 and a year later she was certified by the Wingate Institute as a Martial Arts trainer. As of 2005, Hagar Finer is training groups of kids, teenagers and adults, both women and men, in Martial Arts. At the age of 22 Finer fought for the World Championship against the World Champion title holder for the past 11 years and chose to fight her at her retirement fight. This boxing fight was broadcasted live throughout Europe which, as a result, Finer got great exposure and additional opportunities to fight for the title of World Champion. But a year later, finer was injured in her eye socket and had to stop boxing fighting for a whole year. Finer didn't give up and using perseverance, self-discipline and tremendous focus – to be the best she can be – Finer won the 2009 World Championship Title. Until 2012, Finer defended the title four times, when her first defending fight, only a year after she won the title, took place in the Nokia Hall in Tel Aviv– the first time ever that a boxing world championship fight took place in Israel. In 2012, Hagar Finer started another Martial Arts club in Kfar Shmariyahu and since then she is managing two such clubs where she is training kids, teenagers, adults and women teams. In addition, Finer is giving private lessons for physical fitness and boxing for women and men as well as private lessons for kids with ADHD, big groups adjustment challenges, communication and mental challenges. Beyond all that, Finer is also organizing special workshops and camps for trainees both in Israel and abroad.
Parallels between Boxing and Life
Boxing is a mirror to your inner-self. Be true to yourself – what does it mean? Are you lying to yourself on the boxing-ring of life? If you won't recognize the truth you will hit the ground. At the same time – a failure could be the most meaningful moment for us. Failure is inevitable. It forces us to recognize where we are not doing well and need to improve ourselves. Overcoming a failure makes us stronger and builds our self-confidence. We are ready to step forward.
Additional topics covered during the lecture: Mental preparation – transformation from a young adult to a fighting machine. The preparation to the fight all the way through to fight itself. The process. Simulation with the psychologist of the character transformation – from a normative human-being to a fighting machine. Each fight with its unique baggage – of life and of the ring. Face to face – the first look at your opponent. Against all odds and without the proper conditions. With strong will and perseverance, self-discipline and tremendous focus at the mission – Finer was able to do the impossible.
Why should you choose Hagar Finer
As a woman in a world dominated by men – Finer charted her own course all the way through to the top of the boxing world and became the best in the world in her field. Her goal is to use the experience she has gained and the road she has traveled in order to inspire and teach and motivate people – in all walks of life – to achieve their goals, chase their dreams and go all the way without giving up.
more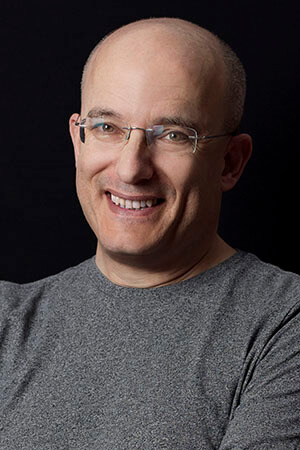 Gil Hovav Lecture - Israely Speaker Center
Lecture Topics: Culinary,Humor & Entertainment Lectures,Inspirational Lectures,Jerusalem Day,Music
order lecture by -
Hagar Finer