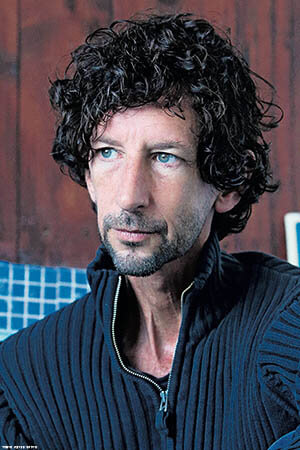 resume
Itai Anghel – Correspondent and Documentary filmmaker.
Itai Anghel, who was awarded the 'Sokolov Prize' – the highest prize for journalism in Israel – is the most profound war correspondent in Israel. Anghel has covered dozens of conflict zones in the past 30 years and he is the only Israeli journalist who has been documenting the Islamic State from within.
He is known for his unique ability to deeply and fearlessly explore the most dangerous hot-spots around the globe, while intimately connecting with all parties involved. Given that most of the conflicts are in regions hostile to Israel, his presence there as an Israeli is extremely dangerous.
Itai Anghel works in the Israeli TV, Channel 12, for the program 'UVDA' (The Israeli equivalent of CBS' '60 Minutes').
Syria and the threat to Israel after the corona - a rare look from within
Itai Anghel was in Syria during the dramatic moments in January 2020, when Iranian General Qassem Suleimani was assassinated, and saw how the balance of power in the Middle East was being devoured before his eyes.
It started with the realization that ISIS, which we thought had already died and passed away, is coming to life again.
And despite the assassination of Suleimani, Iran, Hizbullah and their Shiite allies are doing everything to fulfill his vision and land a blow on Israel.
Itai Anghel, winner of the Sokolov Prize for Journalism (The Israeli equivalent of Pulitzer prize), will lead us in exclusive footage through Iraq, Syria, Lebanon, Iran, Saudi Arabia, Yemen, and Russia in order to understand the new dynamics in our neighborhood.
In his lecture, he also explains his behind-the-scenes conduct in enemy countries.
Anghel, the only Israeli correspondent who has been covering the conflicts in the Middle East and the world for over 29 years, will bring us an up-to-date picture of the new forces emerging in our neighborhood and how the map of the Middle East, as we knew it, is now falling apart.
order lecture by -
Itay Anghel